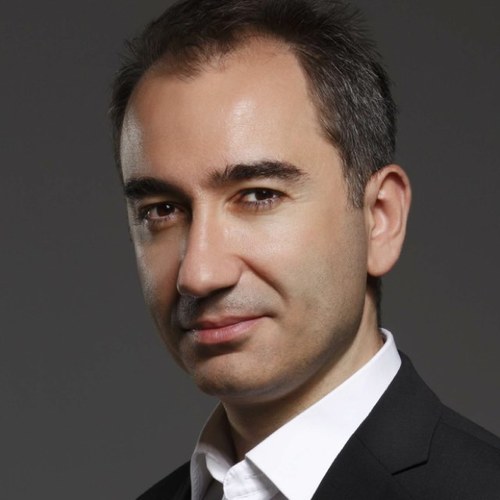 A Turkish journalist and author, Mustafa Akyol studied political science and history at Bogazici University. For more than a decade, he has been writing regular opinion columns for Turkish publications like Hurriyet Daily News, and recently for the Middle-East focused Al-Monitor.com. Since fall 2013, he is also a regular contributing opinion writer for The International New York Times.
He has published six books in Turkish, including "Rethinking the Kurdish Question: What Went Wrong, What Next?" (2005). His 2011 book, "Islam Without Extremes: A Muslim Case for Liberty" an argument for Islamic liberalism, was published in the W.W. Norton. The book was long-listed for the Lionel Gelber Prize, a literary prize awarded by the University of Toronto for the best nonfiction book in English that seeks to deepen public debate on significant international issues, and praised by The Financial Times as "a forthright and elegant Muslim defense of freedom." The book has been published also in Turkish, Malay and Indonesian. (It was later banned in Malaysia, in fall 2017, after Akyol's short arrest by the country's "religion police" merely for giving a lecture that defends religious freedom.)

In Feb 2017, another book by Mr. Akyol, "
The Islamic Jesus: How the King of the Jews Became a Prophet of the Muslims
" was published by St. Martins Press. The book has received praise from Publisher's Weekly, Kirkus Reviews, The National Catholic Reporter, and more.
Mr. Akyol is also a public speaker who has given hundreds of lectures and talks on numerous platforms, including TED, where he spoke on "Faith vs. Tradition in Islam." He has also been a commentator on public affairs programs, including the BBC's "Hardtalk" and CNN's "Fareed Zakaria GPS."

Since Jan 2017, Mr. Akyol is a Senior Visiting Fellow at the Freedom Project at Wellesley College, based in Massachusetts, USA.

He is married — as not only the husband to a most amazing wife, but also the father of a most lovely young baby boy. He thanks God for them.
The Islamic Jesus
When Reza Aslan's bestseller Zealot came out in 2013, there was criticism that he hadn't addressed his Muslim faith while writing the origin story of Christianity. In fact, Ross Douthat of The New York Times wrote that "if Aslan had actually written in defense of the Islamic view of Jesus, that would have been something provocative and new."
Mustafa Akyol's
The Islamic Jesus is that book.


The Islamic Jesus reveals startling new truths about Islam in the context of the first Muslims and the early origins of Christianity. Muslims and the first Christians—the Jewish followers of Jesus—saw Jesus as not divine but rather as a prophet and human Messiah and that salvation comes from faith and good works, not merely as faith, as Christians would later emphasize. What Akyol seeks to reveal are how these core beliefs of Jewish Christianity, which got lost in history as a heresy, emerged in a new religion born in 7th Arabia: Islam.


Read more